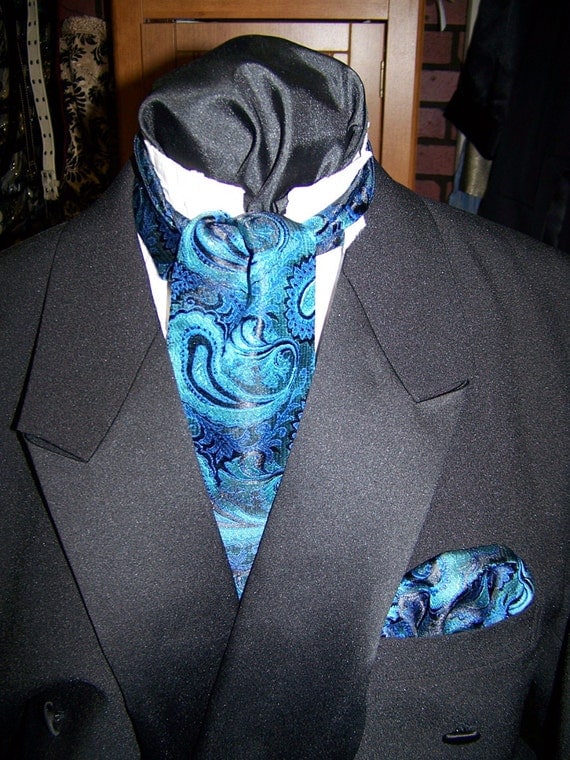 Ascot with and pocket square puff peacock colored brocade print. It measures 45" long from tip to tip 4" wide. Men's wedding Tie black, teal and royal blue paisley print brocade.
A style most popular in the time of Jane Austen but that endured for a hundred years. The photos illustrate some of the knots you can do with this length.
Please choose carefully as there are no returns on neckwear.
Theses Ascots would be great for a Wedding, Great for Civil War Reenactments or for any Historical event.
Hand wash, hang dry. If you get creases in it that don't seem to want to iron out, the trick is to soak the Ascot in water, and the wrinkles will fall out as it dries, then a little steam will finish it up.
https://www.etsy.com/listing/226938575/mens-wedding-tie-ascot-or-carvat-and?ref=listing-shop-header-2